Paiute Bahais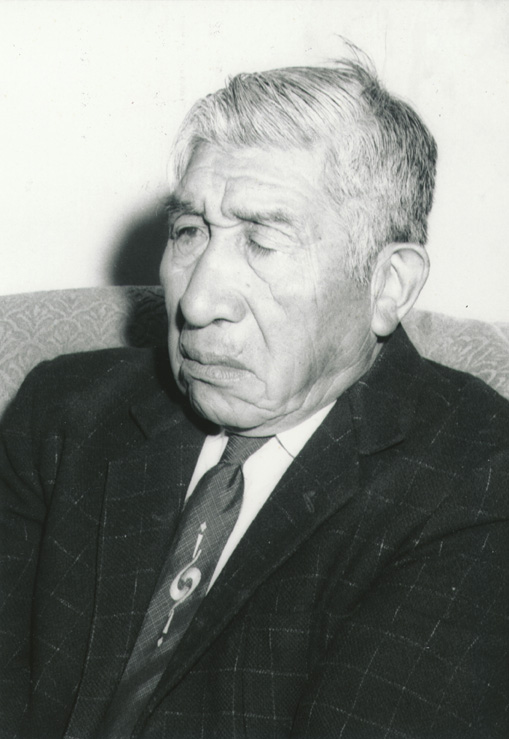 Harry Sampson - Paiute Nation Baha'i
Harry Sampson, Paiute Nation declared around 1960 Nevada. Adele his wife declared 1969
Harry was born June 4, 1893 at Mound House, Nevada. He died in 1975 in Reno, Nevada. He graduated as a printer from Stewart Indian School in Carson CIty and later became an instructor there. He also went to Carlisle Indian School in 1910. He was a member of the Northern Paiute Veteran's Marching Band. At the Rutgers School of Environmental and Biological Sciences in Brunswick, New Jersey there is a garden dedicated him; " "This garden is dedicated to Harry Sampson Sr., an expert on plant identification and culture, who was the director of farm operations at Cook College in the early 1900's."
---
Adele Sampson Paiute Nation Baha'i
Adele Sampson Paiute Nation declared as a Baha'i in 1969. She was married to Harry Sampson also a Paiute Baha'i. She was born on August 20, 1899 and died on December 8, 1988. She taught traditional basket making to two of her granddaughters. Who later became very well known for their art.
---
John Vipont - Walker River (Schurz) Paiute Nation Baha'i
John Vipont (Pah-po-man-na) was born on July 2, 1899 on the Walker River Paiute reservation in Nevada. He died December 1990 in Schurz, Nevada. At this time we don't know the date of his declaration.